Nipsey Hu$$le (Los Angeles)

Publié :
19 Juin 2009, 18:40
Comin' straight outta Slauson
, Nipsey Hu$$le AKA Ermias Ashgedom ou Ermias Asghedom (Un BIG challenger dans le concours du véritable nom le plus pourri !) est affilié aux
Rollin' 60 Neighborhood Crips
. Sa
biographie
sur le site officiel. Un "new-westsider" avec du potentiel ?
Bullets
R$C 4 life
They roll feat the Game
Hu$$le in the house
Smoke 1 wit us feat Spider Loc
All my life (freestyle)
Strapped
Nipsey Hu$$le feat June Summers - My language
Les tapes officielles :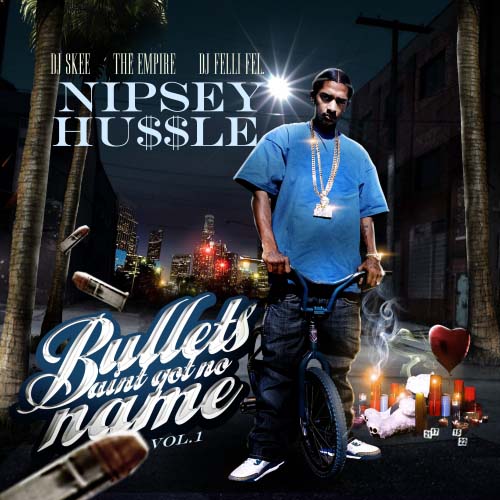 Le 3ème volume disponible très bientôt.
www.nipseyhussle.com
www.myspace.com/nipseyhussle